Transition Bikes
We've been building bikes and friendships in the mountain bike community for almost 20 years. And while it seems like yesterday we were shipping bikes out of Kevin's creepy basement, we are excited about where we have come and how we have grown as a company. We have always been about connecting with our customers and being an open and transparent company that welcomes all. We got into this for the friendships, the riding, and creating a unique place to work.
Yeah, we're a little bigger now but the philosophy has never changed. We thank you for all the love and support we have gotten over the years and can't wait to see you on the trails.
- Kevin Menard & Kyle Young (Owners).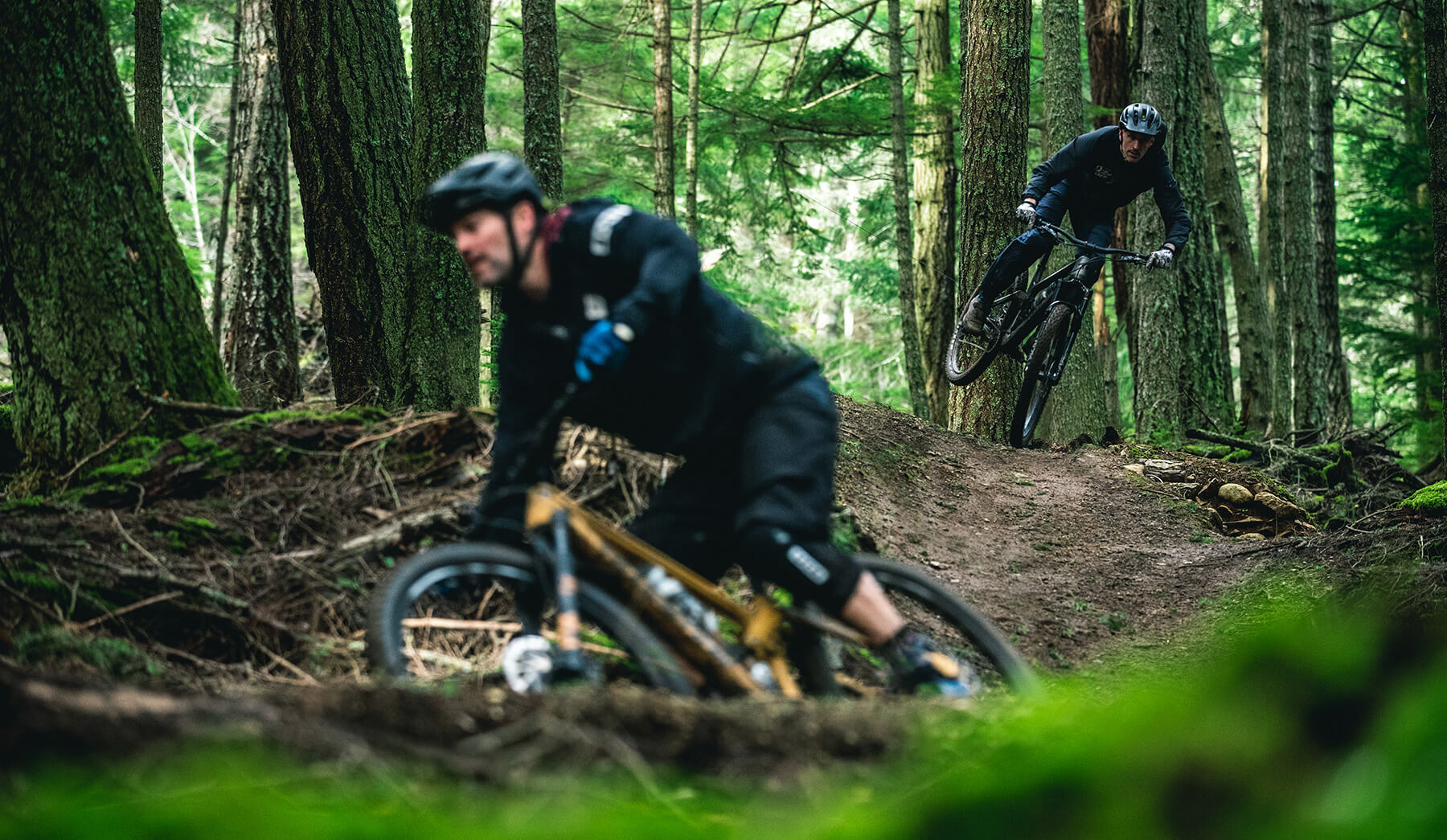 We want to make it as easy as possible to experience great rear suspension performance. The GiddyUp suspension system is designed to behave intuitively across a broad range of setup. Because, we get it, sometimes you just want to grab your bike and GiddyUp, without checking your setup. When you do, it will always feel good.
A wide usable sag range of 25 - 35% allows the rider to tune the feel of the bike; from poppy and playful, to planted for plowing. Wherever you end up, you can focus on the trail without remotes, levers or knobs. Just grab your bike and GiddyUp.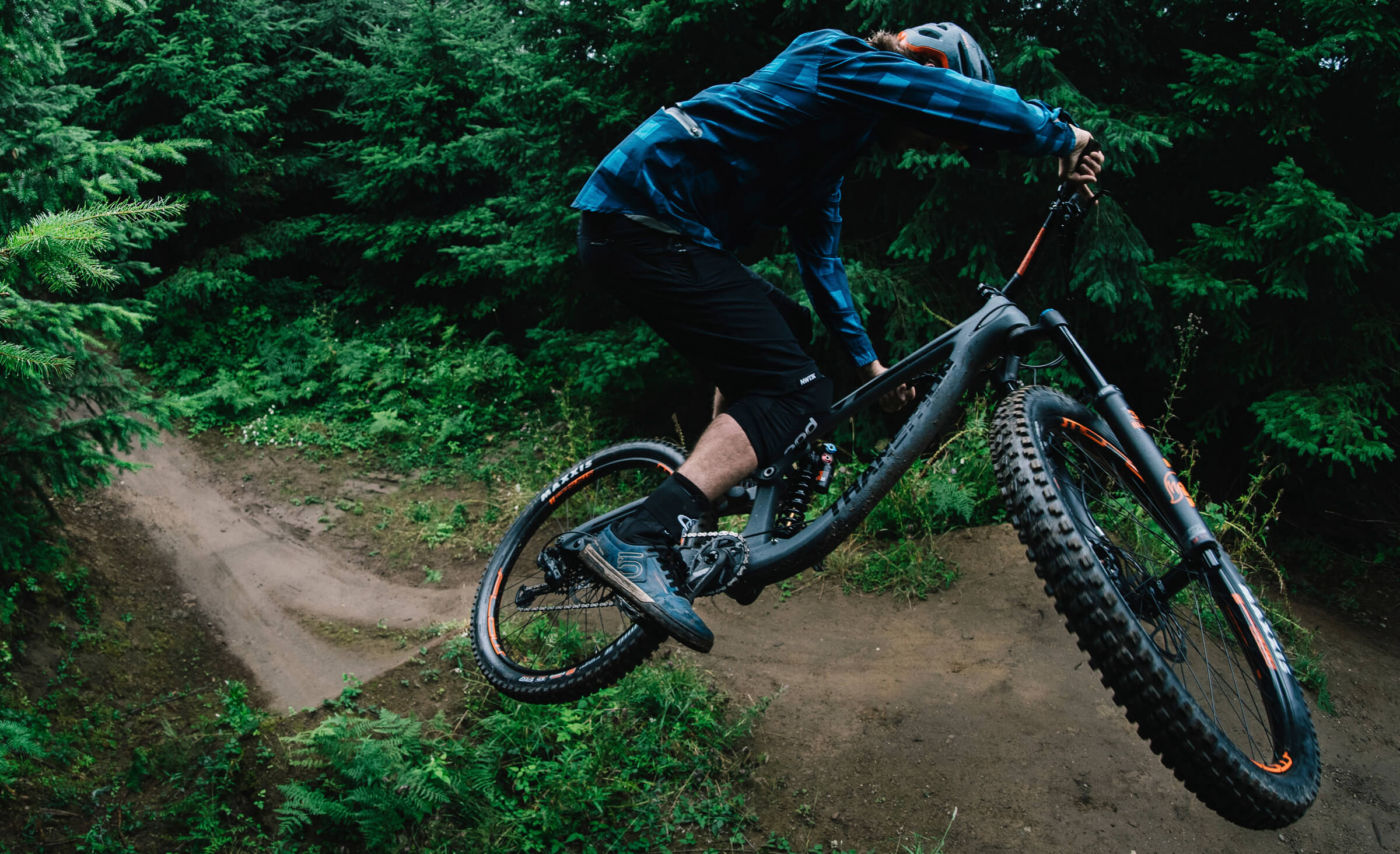 LIFETIME WARRANTY
At Transition Bikes we take pride in the quality of our products and are stoked to offer a lifetime warranty for the original owner and our stellar crash replacement program. We got your back so you don't have to worry about your bike.
ENDURO MAX BEARINGS

We exclusively use Enduro Max suspension pivot specific bearings in standard sizes that are readily available worldwide. Dual bearings are used at the dropout pivots for frame stiffness and additional c-
clips lock the rocker bearings in place under torsional loads.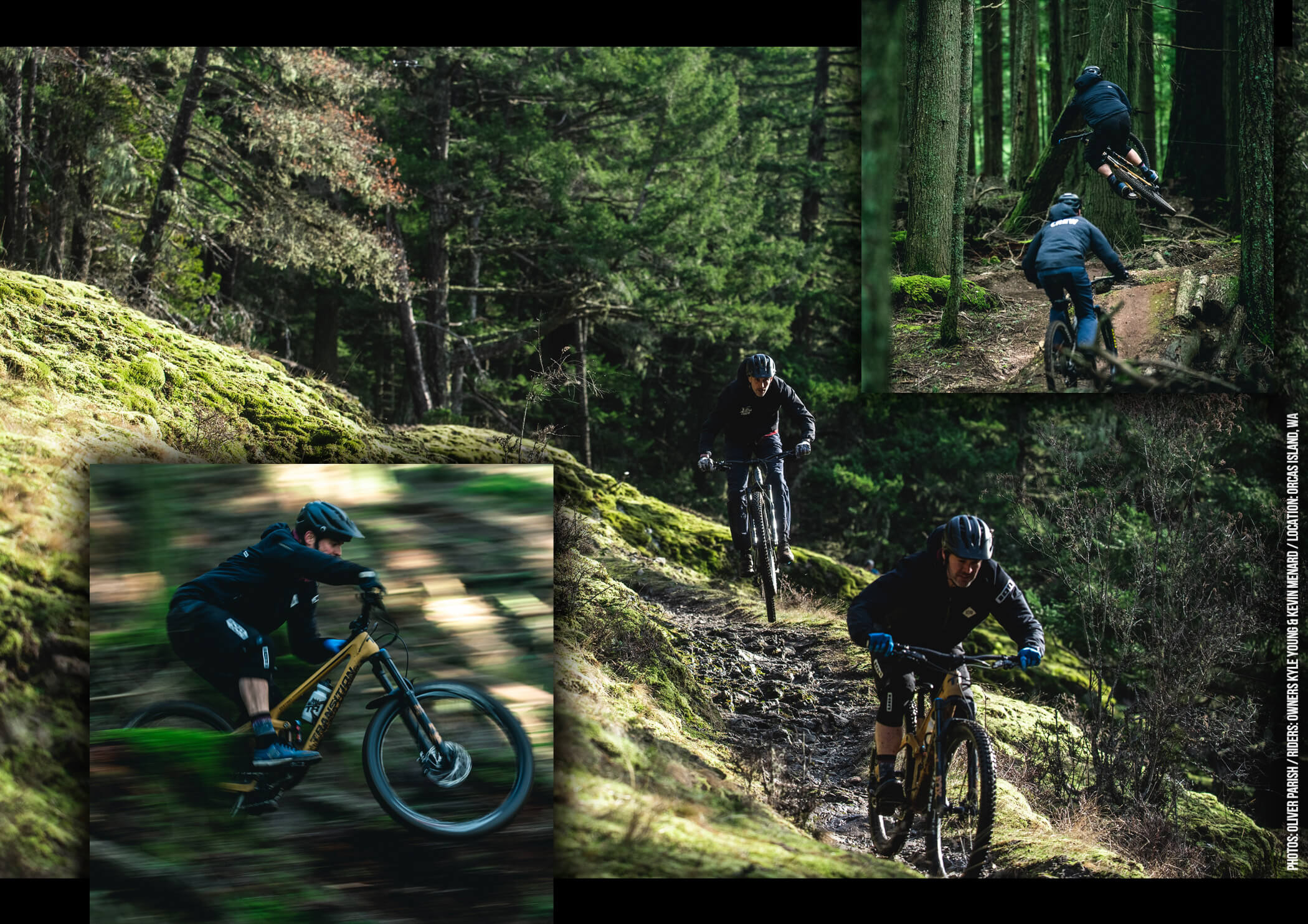 FRAME PROTECTION

We keep your bike rides quiet and your frame safe from damage with fully integrated, flush-mounted rubber frame protection at all critical areas. In addition to downtube and seatstay protection, the ribbed chainstay protector features expanded coverage of the rear dropout pivot area.
PIVOT TECHNOLOGY

Collet main pivot technology improves rear end stiffness and keeps your pivot hardware tight. Additional bearing shields prevent main pivot bearing contamination when washing your bike or riding in wet conditions.
Dont see the bike you are after? give us a call and we will see what we can do.